As a national award winning jewelry designer and scuba instructor for more than 40 years. The joy at diving into the ocean's magic continuously inspires me with endless designs created as gracefully textured wearable jewels.
I have been honored to have my Tahitian Lagoon pearl earrings chosen to win 2 national awards; for Best Design in Pearl Earrings and Best Design Earrings from the 2019 Instore Design Awards, and to have won best of show awards at national juried art shows across the country.
In addition to sharing the passion and beauty of what I experience underwater, I want to focus attention on the preservation and sustainability of our oceans. A portion of my sales is donated to the Ocean Conservancy, the Coral Reef Foundation, and Reef International to help sustain their study of scientific education and ocean conservation.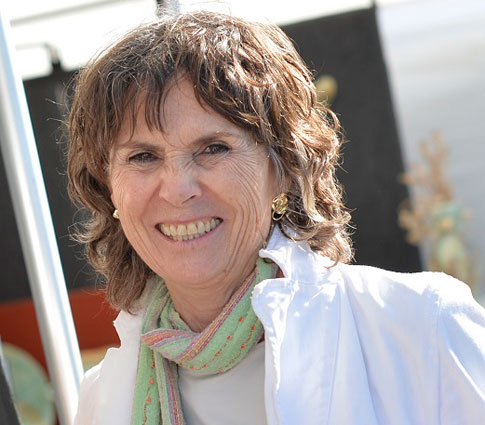 Alexis Barbeau
Jewelry Designer and Goldsmith
I have always been deeply inspired by nature and the ocean. Captivating underwater shapes adorned with a sparkling tropical brilliance bring soul to each of my pieces.
My early art and metalsmithing studies were with the Oregon College of Art, in Oregon, the Academy of Art in San Francisco, and Revere College of Goldsmithing in California. Today, I work with the lost wax casting process, carving each design from wax. Once cast in metal, the process is followed by forging, fabricating, and finishing the piece often with the addition of unique stones set into contemporary nautically inspired designs.
My hope is to focus attention on the beauty of underwater nature, so people will take interest in what is 80% of our planet's surface. In gratitude, a portion of sales and time are donated to the Ocean Conservancy and Reef.org, to help sustain the beauty and magnificence of what I see underwater.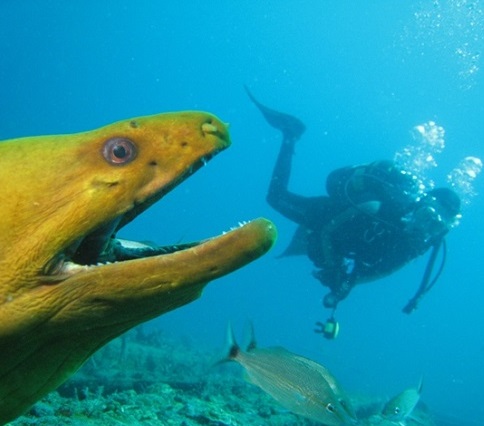 Alexis Barbeau
Master Scuba Diver Trainer
My first dive was in St Croix back in 1978. DIving is world of incredible fascination and color. It is like peacefully floating in a Dr Seuss book with creatures that glide and morph into extended shapes and bright luminescent colors. It is like falling in love.
With that passion I became a Master Scuba Diver Trainer through the Professional Association of Dive Instructors – PADI. Diving has taken me from the Seychelle Islands, to the Mediterranean, to the Caribbean.
Whether in relaxing tropical waters or lip freezing cold rivers, there is always something unbelievable to discover about yourself and the underwater world. Each dive provides me with inspiration that I take with me into my art.
When a spotted eagle ray gracefully passes silently by, or a frightened squid squirts a jet of inky blackness, I delight in each adventure. My current inspiration is sea grass which grows all over our planet in shallow, coastal waters in sand or mud bottoms. These grasses act as filters for the water column, trapping sediment and providing food and shelter for hundreds of juvenile fish as well as turtles and manatees.
This diving experience creates and encourages me to promote the need for sustainability of our oceans and keeps me inspired as a practicing jewelry artist and designer.
Experienced & Knowledgeable
The joy of creating and hand working precious metal in addition to selecting the color and personality of each luminescent stone to fit the design has been my delight for over thirty five years. I learned my bench skills in the Bay area in the late 80's and early 90's and later sold my collections to Sak's Fifth Avenue, Macy's and Nordstrom who were just beginning the trend in showcasing designer jewelry trunk shows. It was an honor as well as great experience to connect directly with the client. In the late 90's and on into the new millennium, juried fine art and fine craft shows have become the place for artists to promote and sell their work. I continue to work directly with customers at these art shows, from my website, and through fine jewelry galleries across the US.
Creative Solutions
When you see a design in my collection that sparks your imagination and would like to personally customize it by using a stone that you may already have in your jewelry box, I am always happy to work with your ideas. By making an appointment either by phone email, we can discuss the work and create a special piece.
Customer Service
My designs are created from my love and meditation of bringing unusual art jewelry into shape. When you purchase a piece form my collections, I am sharing hours of involvement with one of my precious pieces, and to me it is perfect in every way. I want the customer to be as happy with their purchase, and guarantee customer satisfaction. If there are any questions, always inquire. I want you to be totally happy with your selection!